NetApp in Paris: OpenStack Summit Recap
About two weeks ago, NetApp sent a large contingent of folks to the biannual OpenStack Summit in Paris – where developers, operators, and users converge - to talk about their experiences around OpenStack, learn more about what's new in the ecosystem, and help design the next release of OpenStack!
Probably most notable was the amount of excitement around Manila. (In case you're not familiar, Manila allows users of OpenStack clouds to provision and securely manage shared file systems through a simple REST API.)
There was a standing-room-only general session on Manila, which gave an overview of Manila, its API structure and key concepts, an architectural overview of the service, and then updates on what was new in the Juno release and where our focus will be during the Kilo cycle. Here's a link to the recording in case you weren't able to join us - https://www.youtube.com/watch?v=PLYr5Xo3LJk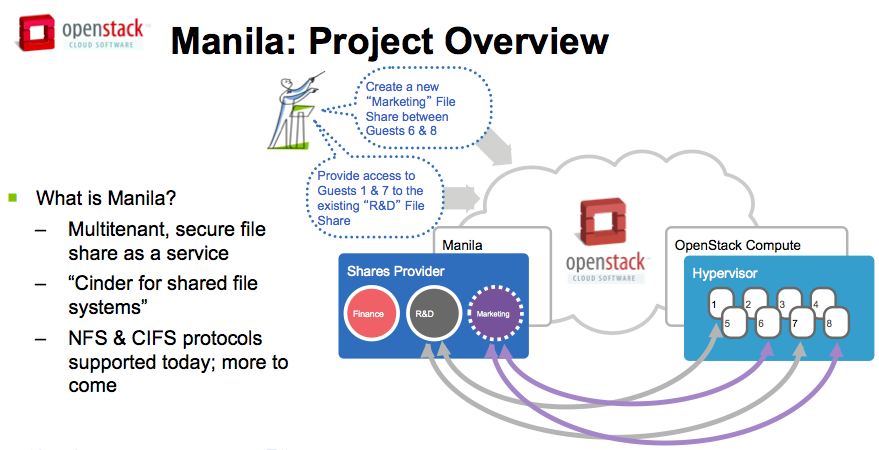 Immediately following the session on Manila, NetApp hosted a "Use Case Showcase" session where we had brief presentations from customers & partners in various stages of deployment: a customer in production, one currently deploying OpenStack on NetApp, and a prototype integration scenario of Manila with SAP on SUSE Cloud. There were some great takeaways from this session - so check out the YouTube recording at https://www.youtube.com/watch?v=6XW5U2XFwEg".
As always, if you want to learn more about Manila, get started by checking our wiki page @ http://wiki.openstack.org/wiki/Manila or jump on IRC - we're always hanging out in #openstack-manila and #openstack-netapp on Freenode! We've got weekly meetings at 1500 UTC in #openstack-meeting-alt on Freenode as well.